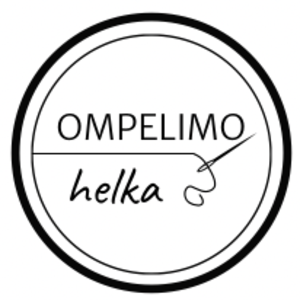 Home sewing shop in Tampere, specializing in custom sewing and repair sewing. The sewing company's services include high-quality custom-made work, repair sewing, clothing modifications and interior textile sewing.
Typically 10 days + transport
Works completed by the service provider
Customer reviews of the service provider
Total Rating
Sain juuri sellaiset muokkaukset kahteen mekkoon ja yhteen aamutakkiin kun toivoin. Todella tyytyväinen. Voin lämpimästi suositella.
Ystävällinen ja nopea palvelu, korjaus tehty taidokkaasti!
Kiitokset todella hyvästä korjauksesta!
Kiitos! Vetoketju on nyt kuin alkuperäinen, joka takissa oli ostaessa.
Works completed: Leather/winter jacket zipper
Kiiitos! Hame on nyt täydellisen kokoinen! Tosi siisti kavennus, vaikka materiaalina nahka ei varmasti ole helpoin kaventaa. Ihanaa, nyt mun lempparikirppislöytö pääsee taas käyttöön ☺️
Vetoketju korjattu täydellisesti, ei huomaisi mitään korjausta tehdyksi. Myös nopeaa palvelua!☺️
Works completed: Zipper replacement
Huivi on täysin käyttökelpoinen. Reiät on korjattu tosi hyvin.
Kiitos! Farkut oli korjattu hienosti ja kaula-aukon laajennus onnistui hyvin!
Works completed: Seamless crotch patching, Neckline restyling
Housut korjattu hyvin! Toisissa farkuissa langan väri olisi voinut olla vähän lähempänä housujen väriä, nyt ommel paistaa vaaleampana kohtana.
Kiitos paljon nopeasta ja hyvästä korjauksesta. Ihanaa syksyn alkua.
Works completed: Sauma revennyt 5cm matkalta
Olen erittäin tyytyväinen lopputulokseen ja koko prosessiin. Tilaajankin sähläys hoidettiin tosi hyvin. Suosittelen lämpimästi <3
Kiitos! Helka teki todella hyvää jälkeä- rakkaat vaatteet on nyt kuin uusia🙂
Works completed: Repair of torn fabric, Repair of an open seam, Button sewing
Korjausten laatu oli tosihyvä. Farkkujen haaroista olisi voinut vahvistaa myös kuluneen alueen niin ei tarvisi pelätä hajoamista uudestaan.
Works completed: Trouser pocket repair, Repair of tears in crotch area
Ihana ompelija teki lyhennetystä jämäkankaasta donitsin ja liitti mukaan viestin!
Works completed: Hem shortening